For the first time ever, we are delighted to bring this amazing Victorian building to the market since it was built in the lates1800's. Located in a prime position in the centre of Margate's Old Town, the potential uses for this historic landmark are endless...!
To register your interest, or arrange a viewing appointment please click HERE:
New Lease - Up to 21 years FRI
Guide Price: £75,000 PA
Built in 1898
, following a gift from Martha Hannah Kendal, widow of a former local corn merchant, Alderman Daniel Kendal it was used as the local council building for many decades until the new Thanet Council Offices were formed in the 1970's. Now the premises offer an amazing opportunity to establish a new business which is likely to attract interest for a Boutique Hotel with Restaurant and space for a Sea Food / Cafe area to the side.
The building is to be leased for a term of up to 21 years being considered, subject to approval by the current freeholders on a fully insuring and repairing agreement.
The location is excellent. Nestled right in the heart of the Old Town in Margate just 250 yards from the sea front and blue flag sandy beaches with many neighbouring local trades that attract over 650,000 visitors each year keen to take in the architecture, visit the wonderful Turner Centre and see the home of the now famous local artist Tracey Emin.
Arranged over 2 floors with an iconic clock tower, this beautiful building will require some updating, but does retain many charming features from its era that will likely make a focal point in the refurbishment to maintain the character and charm on offer. Any changes will of course be subject to local authority and listed building consent. The current accommodation is laid out for the previous use of offices, but will easily convert to allow the 4,500+ square feet of space to remodel into something new for the next chapter of its life.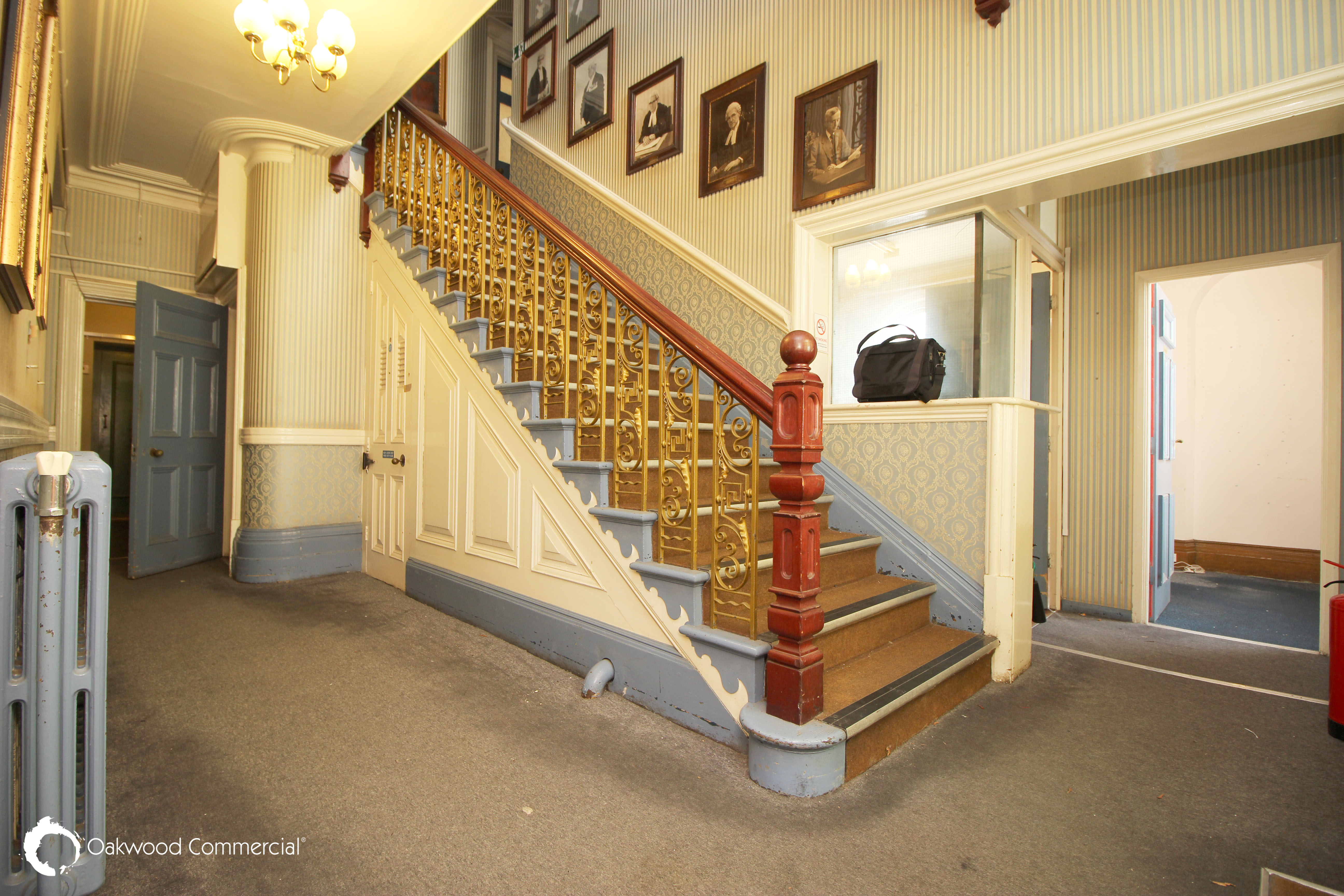 External to the building is a small restaurant/cafe area which is considered ideal for a breakfast bar / seafood shack / tea rooms etc. which is included within the over lease.
Interest will definitely be high, so please get in touch to arrange a visit or for more information on 01843 222704 or email us at commercial@oakwoodhomes.biz
To register your interest, or arrange a viewing appointment please click
HERE: